IT Support | Managed IT Services
Global outages reported
Customers worldwide have reported a number of delays, sign-in and other issues with their Microsoft 365 accounts. This also extends to other Microsoft services such as Teams, SharePoint, Graph API, Universal Print and Exchange Online; where users are reporting problems logging in and sending emails.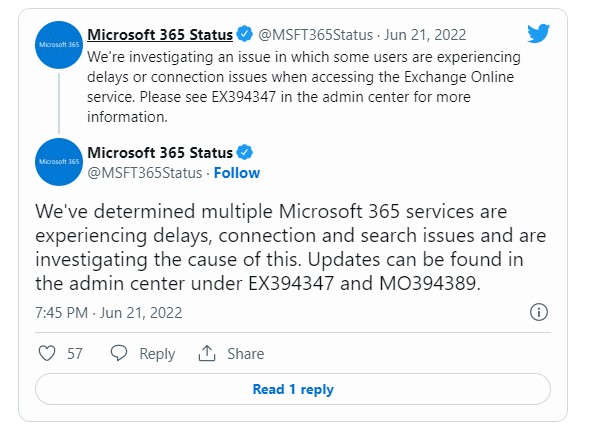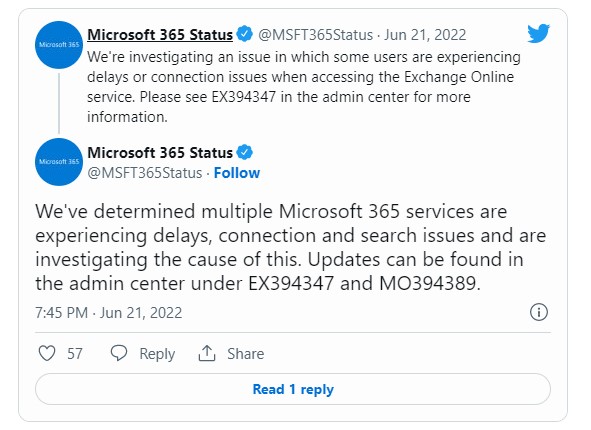 "Users may encounter delays and experience failures when accessing some M365 services," Microsoft explained in a service alert sent to Microsoft 365 customers. Users may also experience failures when using search functions within the impacted services. We're redirecting traffic to an alternate, healthy, traffic management infrastructure to mitigate impact, while we continue to investigate the underlying cause of this issue," the company added."

– Microsoft
Please contact our team to if you have any questions about Microsoft services.
Full article: https://www.bleepingcomputer.com/news/microsoft/microsoft-365-outage-affects-microsoft-teams-and-exchange-online/