Turbo-Boost Your Email Signatures
Exclaimer helps you amplify every email with optimized, effective email signatures for your whole organization.
Main Benefits of Exclaimer Signatures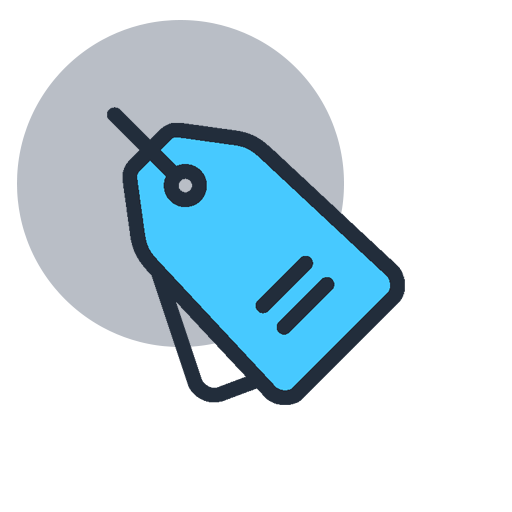 Guarantee consistent, branded signatures on every email – even from mobile devices and Macs. Exclaimer also gives you the ability to automate and schedule signature updates when you need them.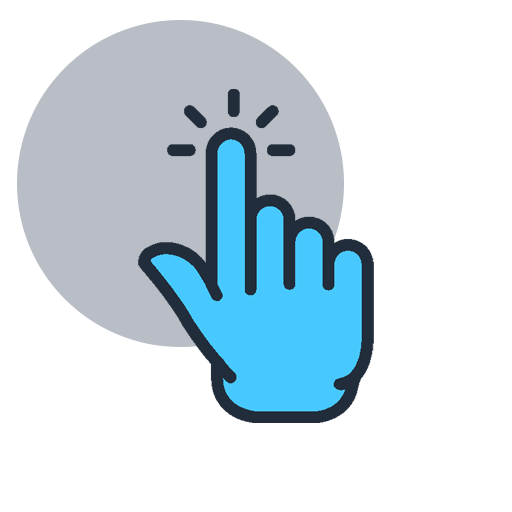 We've made it easier than ever before to create memorable email signatures. No need for a graphic designer, create and customize as many templates as you need using our drag and drop designer.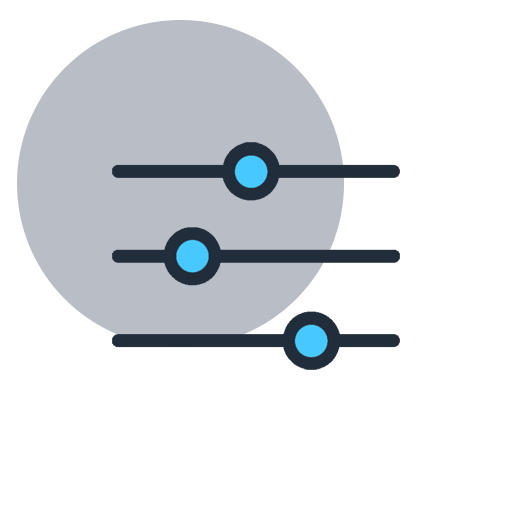 Messages land better when they're personal – target campaigns by sender, recipient, date or time. And use our engagement dashboard to see the full impact of your campaigns.
"If you want a professional, easy way to manage consistent signatures, Exclaimer is definitely the way to do it. And it's also a powerful marketing tool."
Trudi Harrow
WCS Care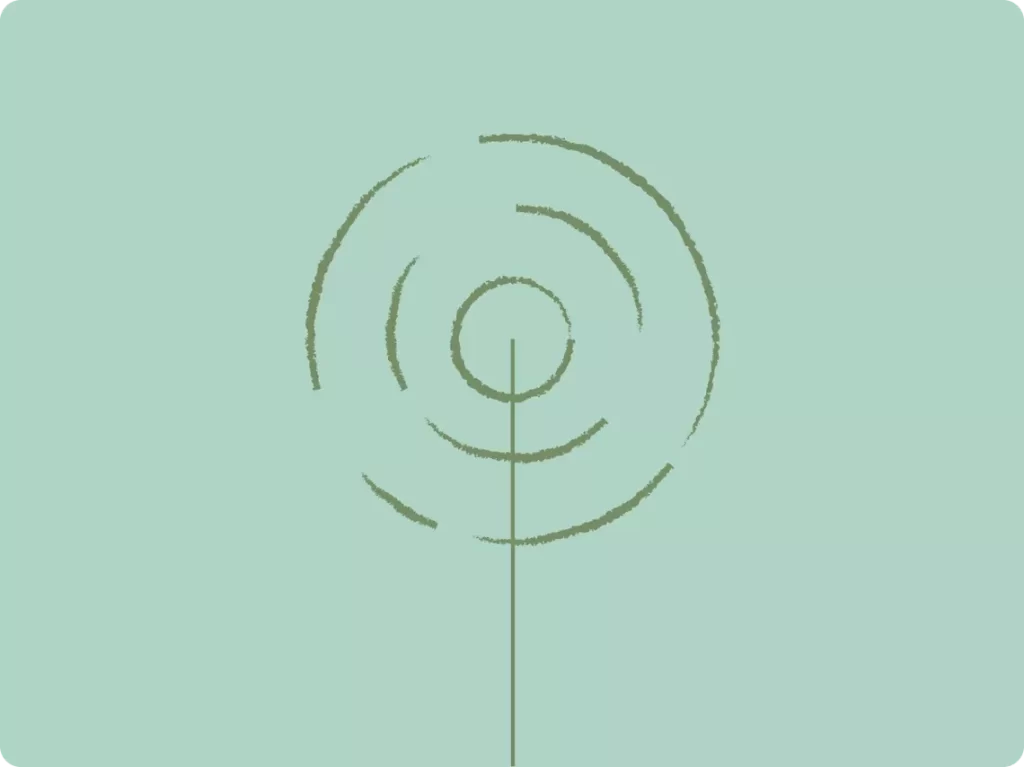 Central control. Peace of mind
Work smarter with centrally managed email signatures, all in one location.
Ensure consistent, branded signatures on every email sent from any device.  
Automatically sync contact details with Azure Active Directory or Google Directory.
Preview signatures with users' contact information.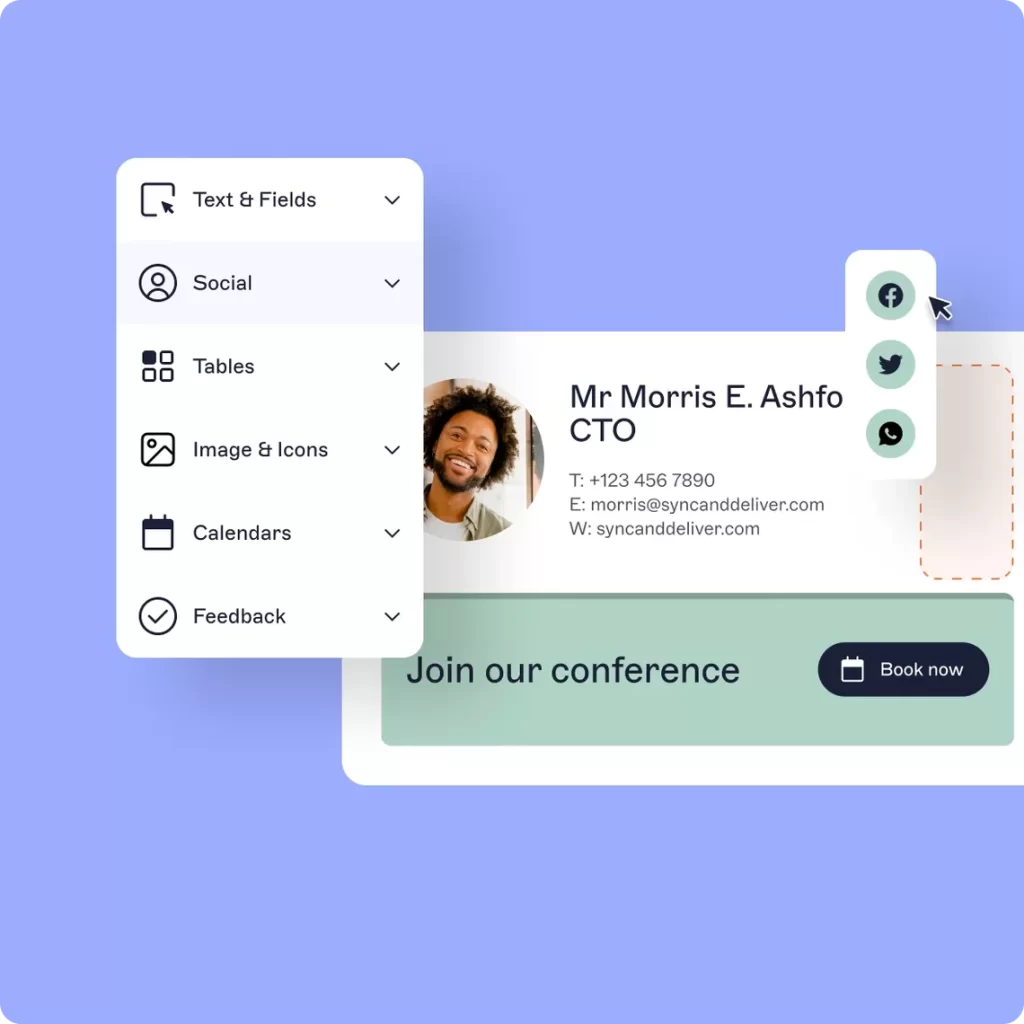 Create professional email signatures from scratch with our drag and drop editor.
Include your branding in custom templates built by our design experts.
Update any signature element and apply changes instantly – no HTML skills necessary.
Include functional elements like one-click surveys, meeting links, and legal disclaimers.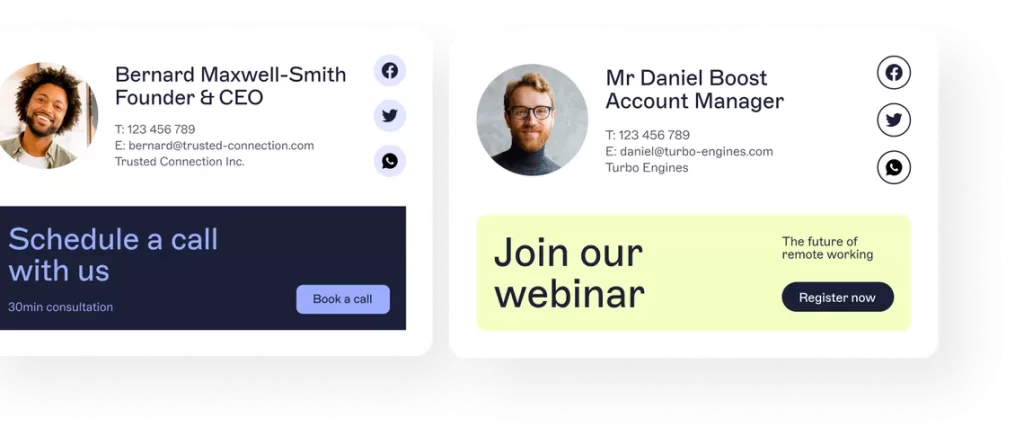 Grant editing and admin access to others outside IT like your marketing team.

Open up user details for employees to edit, like pronouns and working hours.

Give employees a signature preview before sending an email.

Allow employees to change which signature template they use.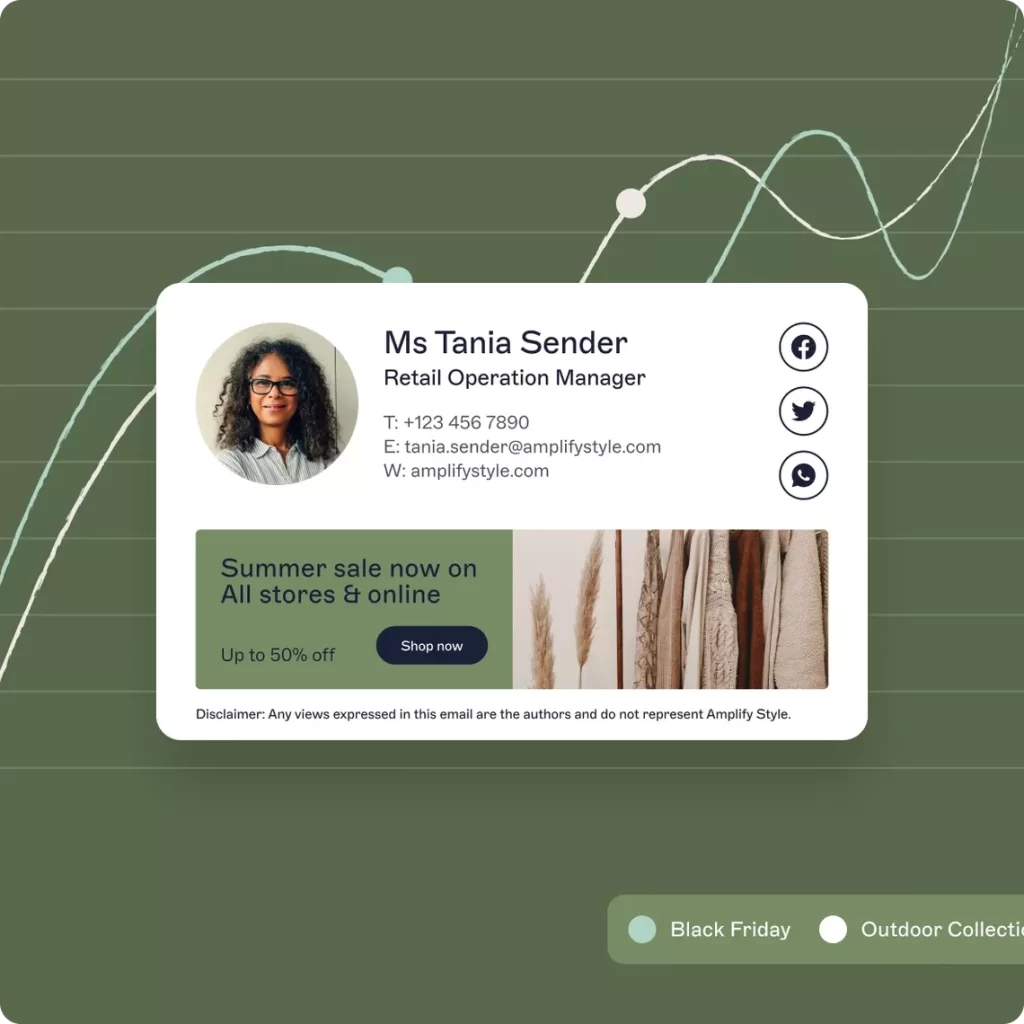 Use advanced targeting to deliver the right message at the right time.
Send your marketing campaigns full throttle with rotating promotional banners.
Amplify your social presence and gain new followers by linking to your social media profiles.
Place messaging and banners above the email body for greater impact.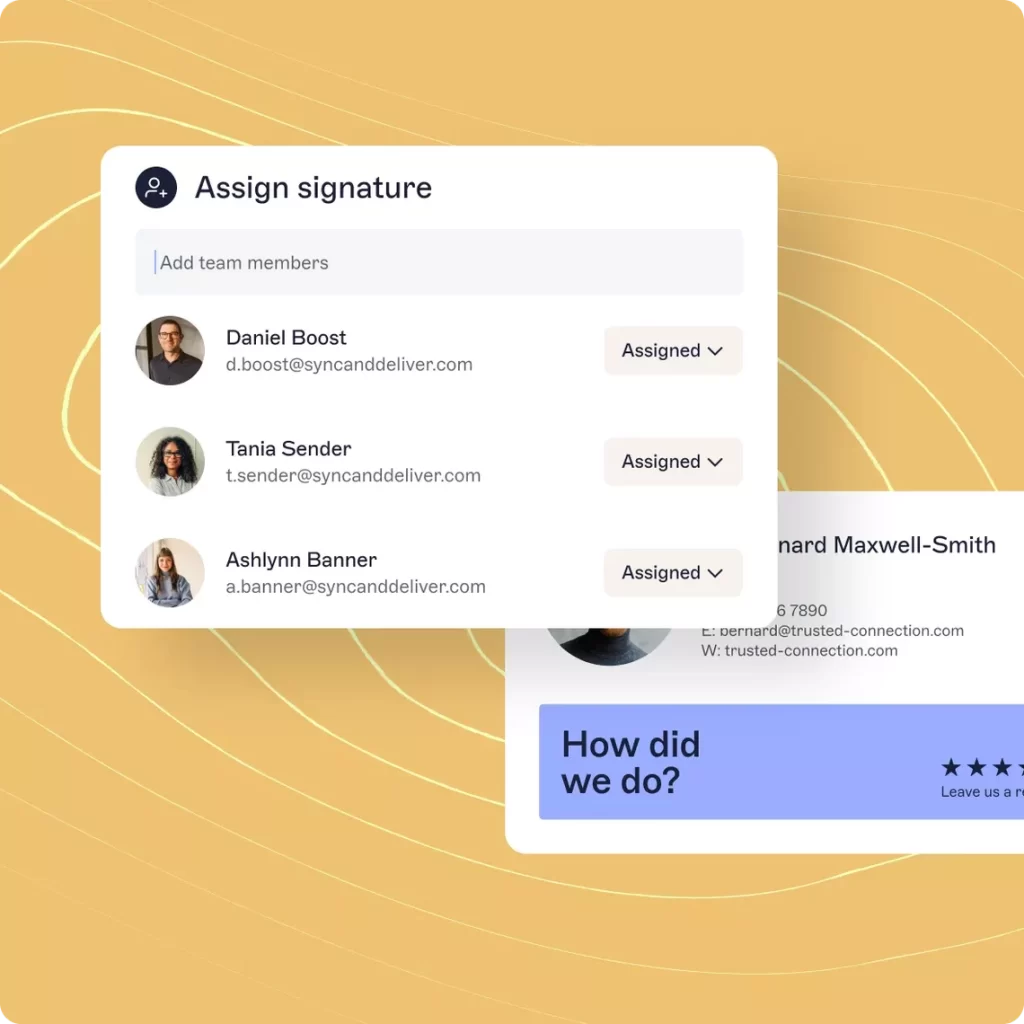 Fast Feedback with a Single Click
Get real-time customer and employee feedback using embedded one-click surveys.
Collect actionable insights with every email you send.
Surface and act on feedback collected with workflows you create.
Showcase customer satisfaction scores from your email signatures.