IT Support | Managed IT Services
A Microsoft mistake
A recent update, released on the 25th of April, is causing various apps to crash on users devices. Unfortunately, it's not currently known exactly which apps are affected, meaning the only logical solution requires users to uninstall the update. KB5012643, is an update to the operating system, which includes a number of minor changes across the board. The problem involves an interaction between the new software and .Net framework of Windows.
"Affected apps are using certain optional components in .NET Framework 3.5, such as Windows Communication Foundation (WCF) and Windows Workflow (WWF) components."

Statement by Microsoft
How to uninstall the recent Microsoft update
Our team are available to support uninstallation, please contact them here. For DIY users, please read the below steps.
From the start menu find Windows Update Settings.
From that window click View Update History.
Click Uninstall Update.
Find KB5012643 and click uninstall.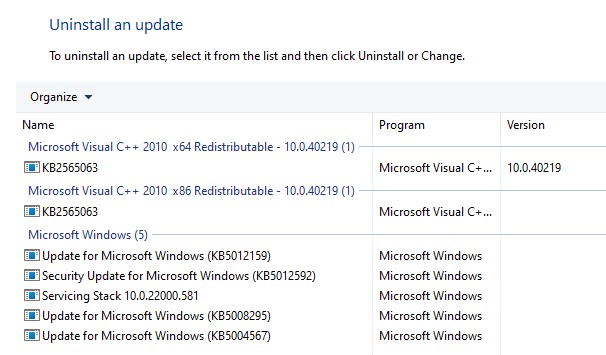 If you require further support please find out contact details below.