Wendy Binks is well known artist and author based in Fremantle, Western Australia. She creates incredible Australian artwork, which has has grown into a variety of products under the Stunned Emu Designs brand. These can be found in almost every souvenir shop across the country and have been extremely popular with tourists worldwide.
It was an absolute pleasure working with Wendy to capture her identity and build an ecommerce website to support her business online.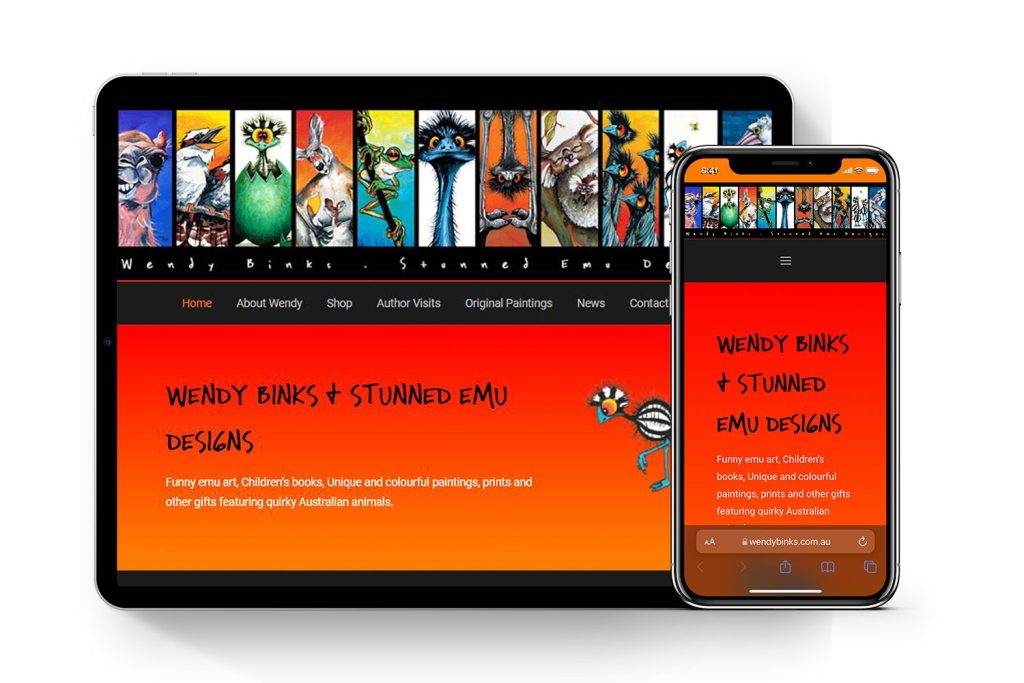 Together our teams came together to deliver an optimised ecommerce website, which included:
Home
About Wendy
Shop
Author Visits
Original Paintings
News
Contact
Wishing Wendy all the best and looking forward to our work together in the future!