A publicly traded company on the London Stock Exchange, Roquefort Therapeutics develop pharmaceutical products in the pre-clinical phase. With some exciting drug developments on their books, they needed a sleek new website to deliver critical investor news and information.
It was a pleasure working with a team of experienced senior executives on developing this new web design, complete with a London Stock Exchange integration.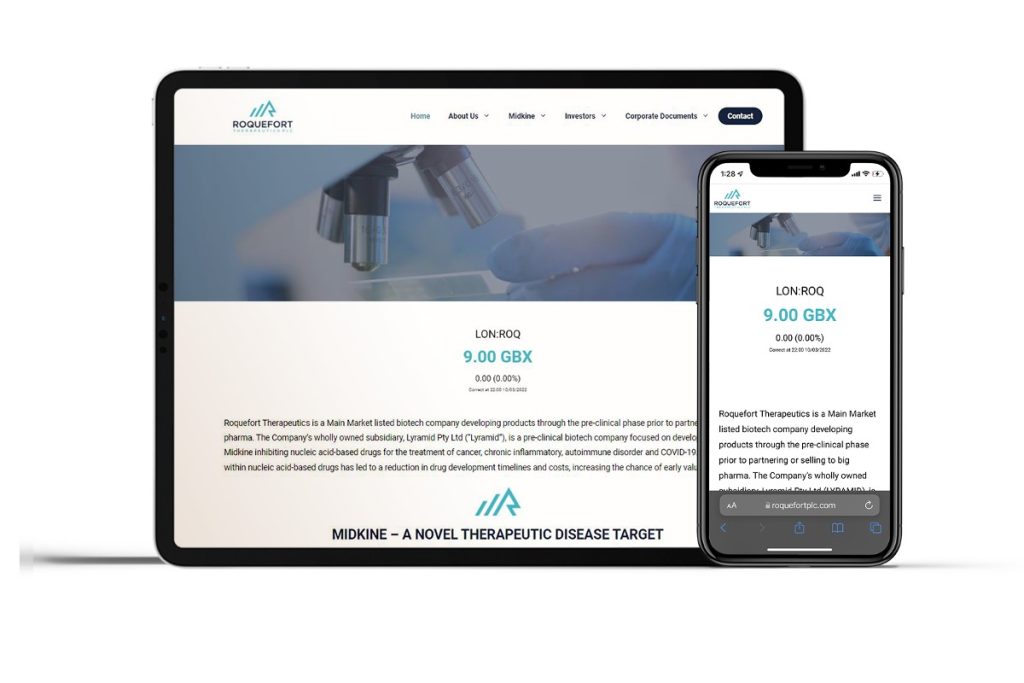 Together our teams create an optimised website, which included:
Home
About us

Board & Senior management
Our strategy

Midkine

What is Midkine
Extensive research
Drug development
International collaborations

Investors

Regulatory news
Share capital information
Corporate governance
Advisors

Corporate documents

Shareholder documents
Financial reports
Presentations
Research reports

Contact
Do you need a website integrated with your stock exchange listing? Contact our team.