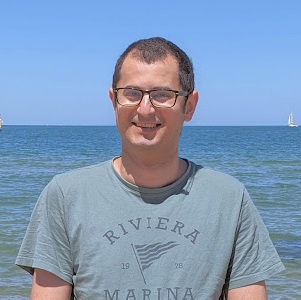 If the pen is mightier than the sword... what does that tell us about the keyboard??Alex Niazov

General Manager
From a young age, Alex has nurtured an interest in electronics and technology.
Upon relocating to Melbourne after graduating High School, He quickly found work in the ICT industry, selling and provisioning telecommunication solutions. After some time, he was promoted as a liaison officer, focusing on computer hardware solutions, and later Senior Project Manager, working closely alongside the Company's Technical Director to ensure client objectives were scoped & delivered in a timely and competent manner. It is in this role where Alex solidified his knowledge and ability across a wide range of Technology solutions.
Although primarily self-taught, Alex has done a series of online short courses over the years in Networking, Cyber Security, web-design & Active Directory Management. His main passion lies in the implementation of technology to deliver System Automation & workflow improvement Solutions.
In his spare time Alex enjoys spending time with his wife and two kids and occasionally indulging in his favourite hobby – whiskey tasting. The culmination of which, was a tasting of Macallan 18 from the 1960s.